Present product features as benefits
2020-04-08 17:22:00
admin

原创

29
1. Present product features as benefits
You're proud of your product features — and for good reason.
But listing off impressive features isn't enough to make people buy. Instead, turn your product features into benefits, and show shoppers how your items make their lives easier.
Product description writing example: Backcountry
First on our list of product description writing examples — Backcountry sells chalk bags, chock-full of benefits for climbing enthusiasts.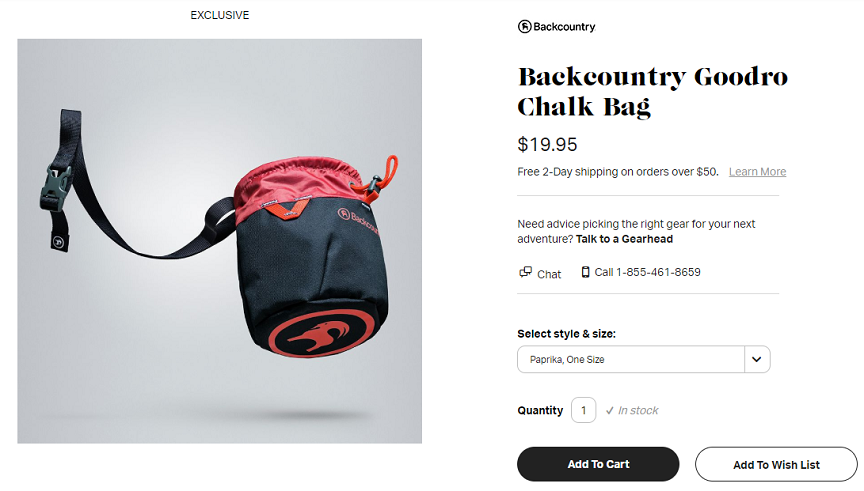 Rather than listing off features in the product description, Backcountry shares exactly how each feature benefits users.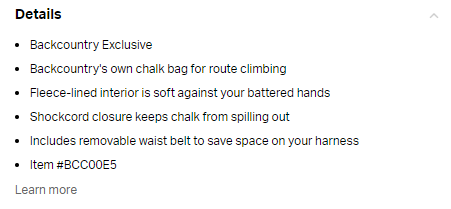 Features:
Fleece-lined interior
Shockcord closure
Removable waist belt
Benefits:
Feels soft against battered hands
Prevents chalk from spilling
Saves space on your harness
Backcountry does a great job of enticing shoppers to buy with product features presented as benefits.
How you can do it: Think about how your product features add value for customers and add the benefits as bulleted lists in your product descriptions.